Birthday Special: Top 5 Knocks from Sanju Samson over the years in IPL
Updated: Nov 26, 2021, 16:04 IST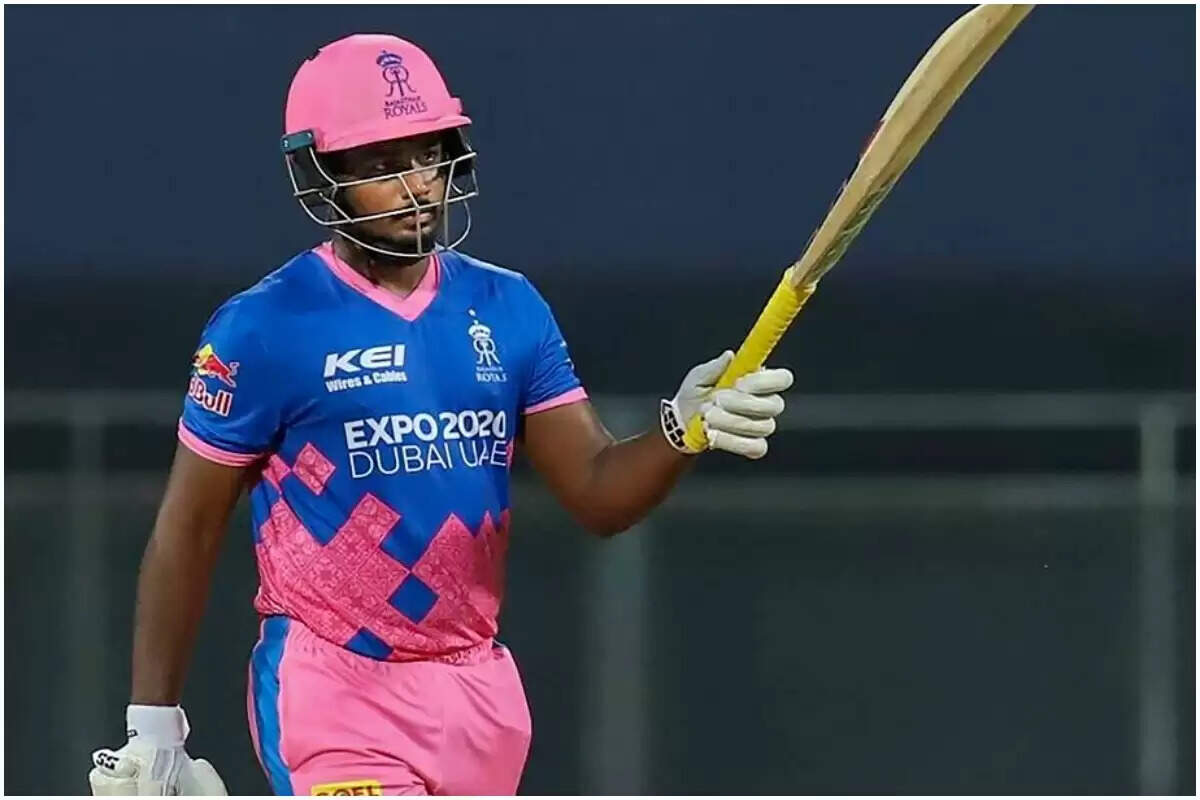 Sanju Samson is India's rising star and a leading contender for the sport's standard bearer for his home state of Kerala. In domestic circles, the wicket keeper batsman has shown solid performances in both departments, but the selection has not shown much confidence in him in recent years. For India A he made the most of his few chances and scored 91 out of 48 balls against South Africa A.
The right-handed batsman also scored the fastest List A double hundred (212 not out) to play against Goa in the 2019 Vijay Hazare Trophy for Kerala. Samson continued his form in the Syed Mushtaq Ali Trophy, only to be overlooked by voters again. He made his T20I debut against Zimbabwe in 2015 and his ODI debut was against Sri Lanka earlier this year. For over five years, Samson has managed to play for India in just four T20Is.
The next tier was the Indian Premier League (IPL), which he did not play in in 2012 despite being part of the Kolkata Knight Riders player pool. He was signed by the Rajasthan Royals for the next IPL season (2013) and made his IPL debut on April 13, 2013. He previously spent two seasons with the Delhi Capitals (DC) before joining the 2018 Jaipur squad changed.
Samson has scored 3,068 runs in 121 matches in his IPL career, an average of 29.21.
Let's take a look at some of his best strokes from various IPL tournaments.
119 OF 63 BALLS VS PBKS (2021)
In their first match against the Punjab Kings, Samson single-handedly reduced a huge 222 goal to 13 out of six. Samson pounded 119 of 63 balls in a captaincy performance that included 12 fours and seven sixs, but h
He missed the last ball and it took his team five runs to win.
82 OUT OF 57 BALLS VS SRH (2021)
Samson led the Rajasthan Royals (RR) to an overall result of 164/5 after scoring 82 runs in just 57 deliveries against Kane Williamson's Sunrisers Hyderabad (SRH). It was his 15th fifty and second in a row, and he became the 19th batter in the IPL to beat 3,000 runs. When SRH followed the competitive total with nine balls to go, his bowlers disappointed him.
85 OFF 42 BALLS VS PBKS (2020)
With three balls remaining, the right-handed batsman hit 85 runs in 42 balls against KL Rahul's Punjab Kings, helping his team reach a record-breaking total of 223 runs. In that match, Samson scored 50 of 27 balls for the second fastest IPL by an Indian in half a century.

102 OFF 55 BALLS VS SRH (2019)
RR scored 198/2 thanks to Samson's 102 run knock off 55 deliveries, which had 10 limits and four sixes. Additionally, he and then RR skipper Ajinkya Rahane had a 119-run partnership with 75 balls. SRH, on the other hand, defeated the opponent in only 19 overs and won with five wickets.
92 OUT OF 45 BALLS VS RCB (2018)
This was Samson's biggest hit in the 2018 tournament, which served as a homecoming of sorts. He hit 92 runs with 45 balls, including 10 sixes and two boundaries, to give RR a mammoth 217 runs. RR won the match with 19 runs, which earned him the honor of Player of the Match.
The BCCI recently confirmed the team for the three-game T20I series against New Zealand, which begins at home on November 17th. Rohit Sharma will lead the 16-man squad, with Virat Kohli stepping down as the shortest format captain after the 2021 T20 World Cup. The wicketkeepers for are Rishabh Pant and Ishan Kishan.
Sanju Samson's absence, on the other hand, angered his admirers, who started the hashtag #JusticeForSanjuSamson on Twitter. Samson himself sent a cryptic tweet demonstrating his field skills, suggesting he is more than just a doorman. Samson's outstanding outfielding achievements are shown in a collage of the three photos.