Chris Silverwood is said to be isolated after the seventh positive Covid case in England camp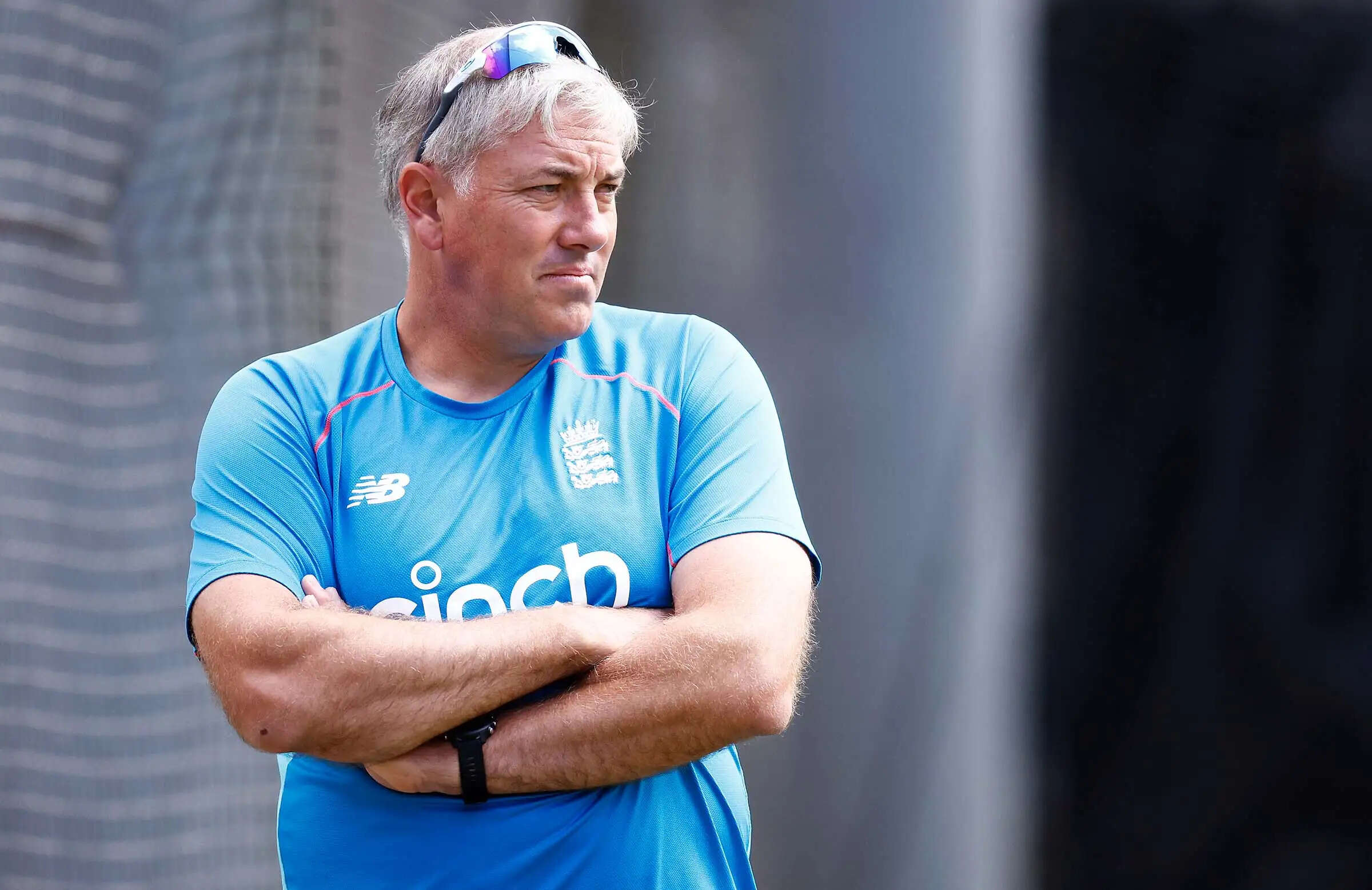 Chris Silverwood and his family will have to isolate themselves in Melbourne for 10 days while the rest of the team will head to Sydney to fight on January 5th.
 
England head coach Chris Silverwood and his family were asked to isolate themselves for 10 days after the final round of PCR tests at Ashes camp in England showed another positive Covid result. A family member of the team's tour group tested positive for the virus, bringing the number of positive results in the contingent to seven since a regular RT-PCR testing program began on December 27.
As a result of the isolation imposed, Silverwood will remain in Melbourne and therefore miss the New Years test at the Sydney Cricket Ground, which is scheduled to begin on January 5th.
England's touring camp was under a cloud of covid after members of its support staff and family gave positive results ahead of the second day of the Boxing Day test in Melbourne. The test game was allowed to continue after the playing members tested negative in the PCR Covid tests before the third day of the match.
The visitors lost the game by an innings and 14 runs and cashed the Ashes series with two tests still to be played.
Australia has seen a spike in Covid cases in recent weeks, with an Omicron variant outbreak centered in Sydney and more than 12,000 cases recorded on Thursday.
In New South Wales, where Sydney is located, anyone considered close contact is said to be in isolation for seven days, but authorities have promised the rules will not affect the "sacred" ashes.
"The SCG (Sydney Cricket Ground) test is sacred, an important date in the beginning of the third year of life with Covid-19," said NSW Health Secretary Brad Hazzard this week.
"I want to assure the cricket-loving public that under our rules, all players exposed to a known case of Covid-19 are asked to only test and isolate until a negative result is obtained."
Cricket Australia boss Nick Hockley insisted that the test continue. "We have very robust Covid-safe plans led by the venues that are working closely with health officials," he told broadcaster ABC, with around 35,000 people expected in the first few days.
"As long as everyone follows the advice, I think people can come knowing that they are safe." The fifth and final test will take place in Hobart, where there have been far fewer Covid cases than in Sydney.