BGT 2023: Fans engage in a fierce debate after witnessing Nagpur Pitch for the 1st Test between India vs Australia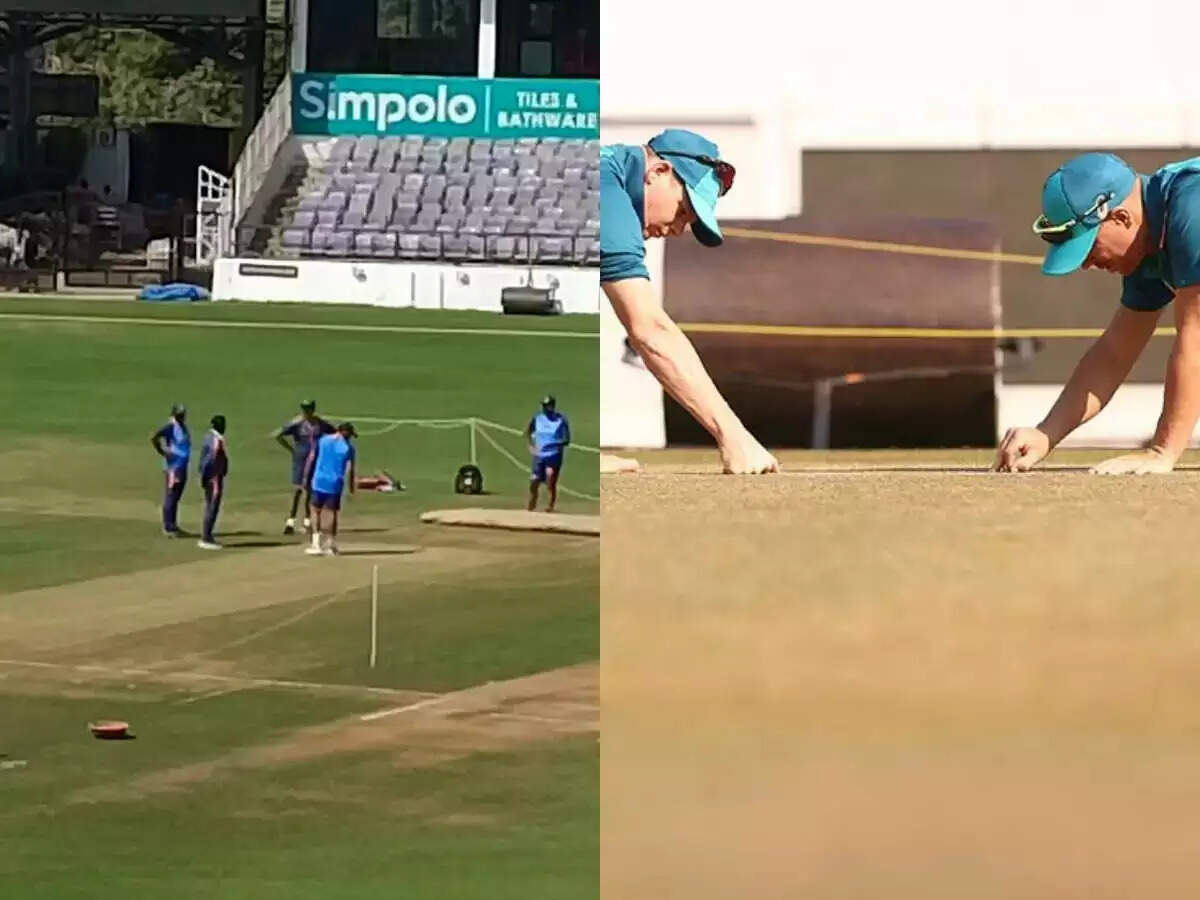 A lot of controversies have risen after the Australia team and management witnessed the Nagpur pitch for the 1st Test of the Border-Gavaskar Trophy.
Everyone knows the fact that whoever wins this series will not only emerge to the No.1 spot in the ICC Test Rankings but will be named as the finalist of the ICC World Test Championship.
Ahead of the upcoming clash, the Australian team has roped in Mahesh Pithiya whose action is way similar to the legendary spinner Ravichandran Ashwin. The Australian side will be looking to tackle the veteran Indian spinner's attack who is expected to be the x-factor for India in this crucial series.
However, the former Indian cricketer and one of the legends of the game, Sunil Gavaskar was not happy with the Australian team as they make unnecessary complaints over the Nagpur pitch.
"The Aussies have started the mind games by talking about the pitches that were on offer when they toured here last. A country where a Test match finishes in two days has no right to moan about Indian pitches," Sunil Gavaskar was quoted as he has written in his column for Mid-Day.
The best batters of both teams had their hearts in their mouths: Sunil Gavaskar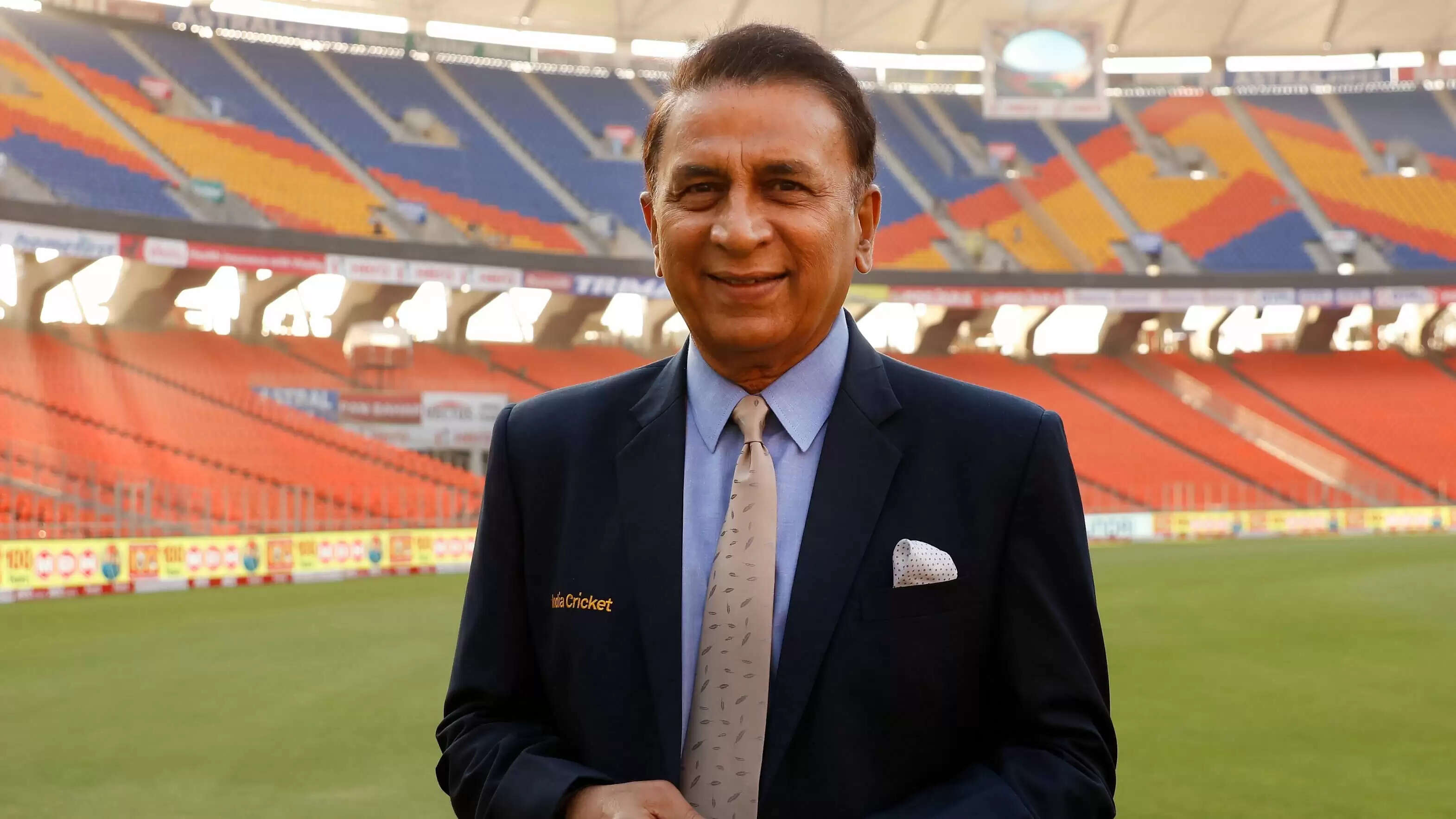 Following that, Sunil Gavaskar also added, "The Brisbane game against South Africa finished in two days. It's not just the matter of the game finishing in two days, but the kind of pitch that was prepared.
With the ball flying all over the place it was dangerous to life and limb. On a turner, the only issue is the reputation of batters that is in danger and not their life and limb."
Also Read: Ravi Ashwin gives a savage reply to a girl who said "Boys only need one thing and that starts with letter B"
"What the two-day finish in Brisbane showed was that even the best batters of both teams had their hearts in their mouths. Of course, some sections of the Oz media made excuses saying since it's a batters game, a pitch like that gives the bowlers some chance. Oh yeah, then why crib when the pitches in the sub-continent turn from Day one," Gavaskar added.
"Playing spin is the ultimate challenge for a 'batter as it tests his footwork and the use of the crease to nullify the turn. There are mind games with the bowler too, that's why those who score a century or more in the sub-continent will be recognised as great batters," he further added.
What's going on here? 🤔🤔🤔

Pictures expose bizarre Indian ploy as Aussie concerns grow over first Test pitch 👉 https://t.co/O6XuSbyG7V pic.twitter.com/OHEGP4VWRB

— Fox Cricket (@FoxCricket) February 7, 2023
Remember both teams play on the same pitch! #INDvsAUS #BGT2023 #nagpurtest #NagpurPitch #ViratKohli𓃵 #RohitSharma𓃵

— Anand Misra (@pokemon71878740) February 8, 2023
India vs Australia is the biggest test series I think. But sadly pitches make more noise thn test Cricket . #Savetestcricket https://t.co/V6EU2O8m1F

— Harbhajan Turbanator (@harbhajan_singh) February 8, 2023
#BGT2023 #INDvsAUS pic.twitter.com/kd87tBmXlf

— Saravjit Singh (@imsaravjitsingh) February 8, 2023
So much talk about pitches before the game starts! For one, it is the same for both teams. And second, it has to present a challenge to the touring side. That is the essence of home and away contests.

— Harsha Bhogle (@bhogleharsha) February 8, 2023
Heyyy @CricketAus @cricketcomau

Do you remember this Gabba pitch from Australia Vs South Africa cricket match happened two months ago? #BorderGavaskarTrophy #INDvsAUS #BGT2023 #TestCricket #pitch pic.twitter.com/JCzeo4RKxA

— Manish kapruwan (@mannykapron) February 8, 2023
Same for both really ?

Aus has 5 left handers in top 7
Meanwhile Ind has no left handers in top 6

Then y r they watering only in center & righthand batsman area & keeping dry for lefthand Batsman area on both sides

So pitch is prepared acc to opponent Batsman hand
💦💦🤡🤡🤦🤦 pic.twitter.com/AJYRb8ritQ

— Dr.Sanakyan ⚕️ (@NGS_tweets) February 8, 2023
VCA Jamtha pitch in Nagpur centre of attraction for visiting Aussies on the eve of the 1st Test #INDvsAUS #BorderGavaskarTrophy @indraneel0 @NewIndianXpress pic.twitter.com/lXXlc60ntM

— firoz mirza (@scribefiroz237) February 8, 2023
Better to drop the left-handers tmrw #BorderGavaskarTrophy #NagpurPitch #INDvsAUS pic.twitter.com/nOBafrhLtB

— Dheepan Mickey (@DheepanMickeyVJ) February 8, 2023